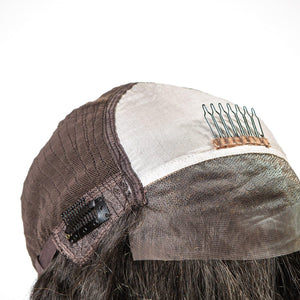 With a French Top and Lace Front! Adjustable Size, Single-Hair Hand-Knotted.
Built-in Clips. All Units can be custom-made for an additional charge.
Stock
Hair: Human Hair
Colors: 25 colors in stock
Density: Medium
Size: 22"/23" circumference
Hair Length: 7"
Custom Made: Quoted Prices - Please get in touch with us for further information and ordering.