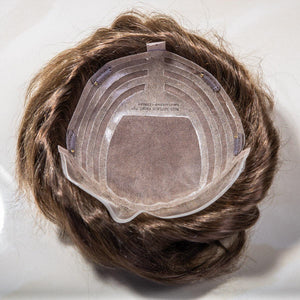 Alternative Solution for women with thinning hair - It's not a wig! "Miss LU" with a lace front and invisible knots, single-hair knotted. For women with thin/no hair on top. With built-in clips. The base can be cut down to any size necessary or custom-made to your specifications.
Stock
Hair: Human Hair 
Colors: 25 colors in stock
Density: Medium
Size: 7"x7"
Hair Length: 7"
Custom Made: Quoted Prices - Please get in touch with us for further information and ordering.